وبلاگ های برجسته، پادکست ها و سایت ها شروع خوبی بود، اما امسال تصمیم گرفتیم یک قدم جلوتر برویم و در واقع افرادی را که جامعه جاوااسکریپت را تشکیل می دهند، معرفی کنیم!
وقتی تازه شروع کردید, برنامه‌نویسی را چگونه یاد گرفتید؟?
کدام یک از بلاگ‌ها، مجلات و... را مطالعه می‌کنید؟
کدام یک از سایت‌ها/دوره‌ها/و... استفاده می‌کنید؟
ما از اعضای جامعه CSS خواستیم تا «انتخاب سال» خود را به اشتراک بگذارند.
انتخاب من در سال 2021:

Vite
علاوه بر esbuild و swc، ابزارهای خارق‌العاده‌ای که اکوسیستم را به جلو می‌برند، من از Vite لذت می‌برم. این DX لذت بخش است و دارای ویژگی های غنی است.
ما از اعضای جامعه CSS خواستیم تا «انتخاب سال» خود را به اشتراک بگذارند.
Front End Dev & Twitch Coding Streamer
به کدام یک از پادکست‌های مرتبط به برنامه‌نویسی گوش می‌دهید؟
افرادی که بخاطر کارهایشان آن‌ها را دنبال می‌کنید، می‌خوانید یا می‌خواهید نام ببرید (فیلد آزاد، نام‌ها را با کاما جدا کنید)
Berkeley, CA
Join Lee Robinson, Jenn Creighton, Wes Bos, & more at the largest React conference in the US. Now with a full day of talks on Serverless! Fully-outdoors, fully-vaxxed, fully-tested. Reactathon.com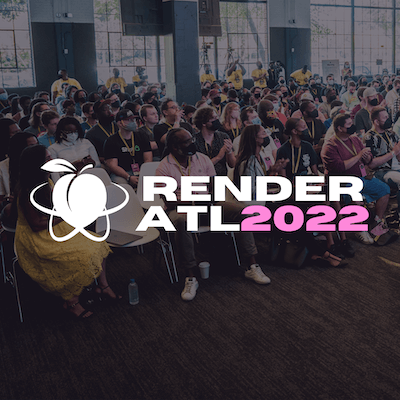 Atlanta, Georgia
RenderATL is the four-day software engineering conference & music festival with 50+ expert speakers in tech covering upcoming and current best software engineering practices, web3, engineering leadership, accessibility practices, and more.